3/14/17 March Dinner Meeting - 2017 Economic Outlook
Date:
Tuesday, March 14, 2017
Location:
Hemmingson Center - Gonzaga University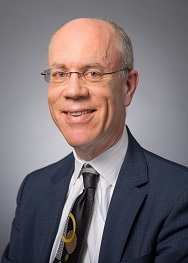 fff\For our March Dinner Meeting we have a presentation
AND a Speaker for the evening!
We will start out the evening early at 5:00 p.m. with a Mix and Mingle Hosted Cocktail hour provided by our very own SEPC Past President and current Nation NAEPC President, Paul Viren to discuss the AEP program from 5:00 p.m. to 5:15 p.m. (RSVP's are a must for a FREE GUEST Pass! Please email admin@spokaneepc.org for more details.)
For our Continuing Education portion of the Dinner Meeting, we are pleased to continue our topic of "Thinking Outside the Box" with Steve Scranton, CFA - Senior Vice President, Chief Investment Officer & Economist with Washington Trust Bank. Please see below for the complete presentation outline.
CE Presentation Outline
March 14, 2017
2017 Economic Outlook:
Presented by Steve Scranton
5:45 – 6:00 p.m.
Steve Scranton is the Chief Investment Officer & Economist for Washington Trust Bank and holds a Chartered Financial Analyst designation with over 30 years of investment and economic experience. As Washington Trust Bank's Chief Investment Officer, Steve is responsible for management of the Portfolio Management Group and actively participates on committees within the bank to help design strategies and policies related to bank-owned investments.
Steve serves as the Chief Investment Officer and Economist for Washington Trust Bank and participates in public speaking engagements, as well as authoring multiple communications, to keep clients and the public informed of economic and investment market conditions. Throughout the Pacific Northwest, Steve is a well-known speaker on the economic conditions and the world securities markets.
6:00 – 7:00 p.m.
Program Description: Continuing Education Credits
This program will focus on the 2017 economic outlook in light of the change in Presidential Administration and the activity we have seen to date from the Administration. The first month(s) of the Trump Presidency have been filled with a dizzying pace of announcements and activity. This program will attempt to take a step back at the bigger picture of how recent activities may or may not impact the economy moving forward. In particular, the impact of regulatory, fiscal, trade, immigration, and monetary policy on economic trends will be examined. How should we react in light of our own ongoing business and client relationships?
7:00 – 7:15
Questions and Answers from the Audience.
Continuing Education has been approved for MCLE, CPE & CFP. Insurance credit is not available for this meeting.
Related Link(s):