Navigating Generational Differences: Communicating vs. Connecting.
Date:
Tuesday, March 10, 2015
Location:
Spokane Club, Georgian Room
Speaker:
Daxs Stadjuhar, The Financial Services NETWORK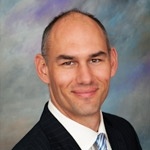 Daxs Stadjuhar is a Managing Director of THE Financial Services NETWORK, a California- based OSJ with over 210 Advisors spanning across 80 communities and 17 states, including the District of Columbia. Outside of being a member of the executive team, Daxs is intricately involved in the Recruiting Process and Business Development Initiatives that occur within the organization. In addition, he has played an active role in the adoption and implementation of cutting edge technologies for advisor practices across the board.
Prior to joining THE NETWORK in 2009, Daxs held a variety of positions in the industry including his time spent as an investment advisor, OSJ Branch Manager, and a Chief Compliance Officer. He holds FINRA Series 7, 24, 31, 53, and 66 Registrations through LPL Financial as well as a California Insurance License. Daxs is a graduate of Seattle University and the Reserve Officer Training Corp. In the past, he served in the US Army as an Infantry Officer.
Dax and his wife Kerry have four children; Jac, Eve, Eli and Dax.