Member Directory
Monique Corigliano

, CPA, CFP®, IAR

Financial Planning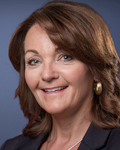 Richards, Merrill & Peterson, Inc.
One Skywalk, 422 W. Riverside
Additional Information:
I provide financial planning and investment strategies to help clients reach their financial goals. Every client is unique so creating a portfolio that fits within various risk tolerances and time horizons requires a strong understanding of the options available to them. With my knowledge and experience I am able to strategically create financial plans and portfolios that fit the clients' parameters with the goal of meeting expectations.
Return to Member Search Results