Save the Date - September 24, 2019 Dinner Meeting
Date:
Tuesday, September 24, 2019
Location:
Hemmingson Center - 3rd Floor - Pamplona Ballroom
Speaker:
Kristen Standifer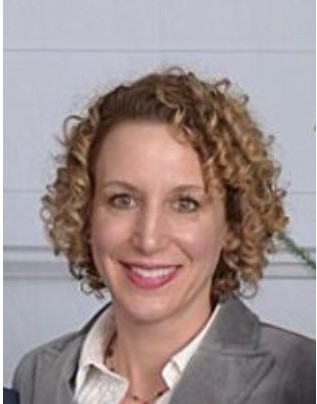 Save the Date - September 24, 2019 will be the
first Dinner Meeting of the new 2019-2020 Program Year.
Our Speaker for the evening will be Kristin Standifer from the Department of Financial Institutions. Kristen Standifer is a Senior Financial Legal Examiner for the Washington State Securities Division with a passion for outreach. In her position, she provides the licensing and examination unit with enforcement and legal support relating to investment adviser and broker-dealer business practices. In addition, she regularly gives presentations on topics such as Washington's vulnerable adult statute and preventing fraud. She serves on the Senior Issues Advisory Committee for the North American Securities Administrators Association, also known as NASAA, an association of state and provincial securities regulators. She is the chair of NASAA's Broker-Dealer Market and Regulatory Policy and Review project group. Kristen previously worked at the Office of the Attorney General where she litigated issues related to health care and senior abuse. She was a financial analyst prior to obtaining her law degree and obtained her undergraduate degrees from Gonzaga University.
Program Description: Continuing Education Credits
Presentation to discuss the financial exploitation of seniors. In 2016, an AARP study found that 1 in 5 older Americans are victims of financial exploitation each year. Losses total about $3billion annually, or about $120,000 per victim. This program will discuss:
Washington's Vulnerable Adult Statute

Common Scams Targeting Seniors

Red Flags of Financial Exploitation

Best Practices
Learning Objectives:
Understand the Washington Vulnerable Adult Statute and how it is used to help combat financial exploitation of vulnerable adults.

Define Financial Exploitation and the different forms it may take

How to report suspected financial exploitation

Common scams, including securities related issues

Understand and spot Red Flags

Best Practices, including avoidance of Conflicts of Interest
---
Location
Hemmingson Center - 3rd Floor - Pamplona Ballroom
Hemmingson Center-Bozarth Mansion-Greater Campus
502 E. Boone Avenue, MSC 2614
Spokane WA 99258
Meeting Schedule
5:15 p.m. No Host Social Hour Mix & Mingle

5:30 p.m. Dinner Buffet is Served

5:50 p.m. Officer Opening Address

6:00 p.m. Speaker Begins

7:30 p.m. Dinner Meeting to Conclude
Related Document(s):